Every member of the School Preps Team has experienced the exponential benefits of either foundation, higher, professional or technical trade level education. One of the most important lesson learned during all our formation and developmental years is that the more prepared you are when opportunities arrive, the better are the results obtained regarding life's objectives.
The Best Test Prep Book List was created with the objective of providing each customer with the most up to date resources available to support each individual during the test preparation process. Resources such as test prep books, courses, tools and services are instrumental in the process of increasing testing performance during evaluation situations. However, selecting the appropriate resource can be challenging. The Test Prep Book List has taken the guessing work out of the way in order to provide the best options in the market today.
Test Preparation Lists – Key to Great Customer Experience
Our customers' experience is at the center of everything we do at School Preps. If you are looking for information, have questions or want to share product reviews regarding test preparation, The Best Test Prep Book List is the place to go.
Current, relevant and timely information is of value to both, the individual seeking for the information and to those who benefit from the final decisions influenced by this information. First, our team proactively searches for the latest data available. This ensures that current needs are addressed with current information. Second, all the information we post on our lists is relevant to our customers' needs. This is the best way to provide the most important "things" and or "content" to our customers. Third, the information provided here should give our customers enough advance awareness of products and resources to improve their decision-making process. We understand there are many options in the word wide web, but the School Preps' Test Prep Lists strives to be the preferred sites for Test Preparation information.
School Preps welcomes all of our customer questions. We want to know what is important to our customers and what content our visitors care about. Then, our objective is to provide the appropriate and direct answer to each question. As a result, customers should be satisfied with the answers published or with our commitment and pursue for potential future responses.
Once you experience any test preparation product or services, we want to know about it. What did you like or dislike? What features and options are helpful? Did you identify any product or service gaps?
This information is not only important to other customers, but to product and service providers. The information shared will either promote trust and confidence for the brand, product or service you purchased or will warn other customers to stay away. In other words, as your feedback is captured, it can help shape future products and services.
Test Prep Books – Four Test Preparation Categories
In order to better serve our customers, we have grouped our lists of resources into four test preparation categories. This view provides customers a simple way to search for the specific services, tools and resources they are looking for:
Foundation Education

Higher Education

Professional Licensure

Trades Education
We continue to consider other test preparation categories based on our customers' needs. Feel free to let us know if there are other categories we should evaluate in order to list additional resources.

Foundation Education Test Prep – This test prep list presents products related to early stages of education and development. It may include material to aid younger to adolescent individuals who are gifted and talented and are looking to be prepared for a specific school entrance or assessment prep tests. Here are some of the current test preps material we are evaluating:
Cognitive Abilities Test or CogAT
Otis-Lennon School Ability Test or OLSAT
Naglieri Nonverbal Ability Test or NNAT3
Higher Education Test Prep – These lists contain test prep products and programs which aid customers with the admission process for higher education institutions and/or placement to specific level courses. If the objective is to find the appropriate resources to obtain the best preparation for undergraduate or graduate admissions, this is the list for you. It also contains resources designed for customers wanting to place into higher level courses. Resources in these lists include, but is not limited to the following test preparations:
Scholastic Aptitude Test or SAT
American College Testing or ACT
Test of English as a Foreign Language or TOEFL
Graduate Records Examination or GRE – for Science, Liberal Arts and Math programs
Graduate Management Admission Test or GMAT – for Business programs
Law School Admission Testing or LSAT – for Law programs
Medical College Admission Test or MCAT – for Medical programs
Professional Licensures Test Prep – In general, Professional Licensures require the completion of a degree from an accredited higher education institution and experience in a specific field and/or industry. It also requires the satisfactory completion of Fundamentals and Practice or Boards exams. Our lists provide the information needed to select the appropriate resources to aid in the preparation process. It includes, but not limited to: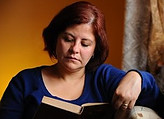 Professional Engineer or PE
Professional Land Surveyor or PLS
Certified Public Accountant or CPA
Certified Nurse Practitioner or CNP
Trades Education Test Prep – This category includes lists of test prep resources for highly specialized and technical trades. These lists are constantly changing in size and content to present resources which our customers are looking for. Industries and jobs for which we recommend test preparation resources include:
Construction and Skilled Trade or CAST
Medical Coding or CCS
Electrical Certifications
Plumbing Certifications
Heating, Ventilation and Air Conditioning or HVAC
Mechanics or ASE Series
First Response or EMS
Best Test Prep Books – Evaluation Criteria
The evaluation criteria used to select the books on our list is simple and effective. There are five components to our evaluation criteria:
Customer Reviews
Year of publication
Features and Options
Author / Publisher
Resource Sales Status
Customer Reviews
Our customers are always at the center of what we do. Therefore, customers' feedback and reviews are heavily considered during our evaluation process. The higher customers rate resources scores, the greater the potential for that resource to be selected and presented on our lists.
Year of publication
The year in which resources are published is also of great importance as information is gathered for our list. Up to date information, relevant content and timely distribution of the resources' data are key factors on the decision process for publishing the above lists.
Features and Options
The features and options provided by the resources captured above create better customer experiences. In turn, customers share those experiences and a great level of awareness is generated describing how the features and options could be beneficial for those seeking to be prepared for their future test and/or evaluations.
Author / Publisher
The Authors and Publishers considered for our lists have already established a high level of authority and have been recognized as industry leaders.
Resource Sales Status
The resources captured within our lists have been carefully selected from all the options currently in the market. In simple terms, the resources above rank among the top 20 sales spots on each of their respective market categories. There are a lot of options available out there, but we have done our best to provide the most "thought-of" options to our customers.
School Preps' Lists of Best Test Prep Books
Our goal is to provide our customers the best resources available to aid in the test preparation process. We work diligently to ensure the information presented to our customers is of value and timely.
More Information
For more information on test prep categories or other test prep resources, click on the desired category located on the "Categories" list on the right sidebar of this page. We continuously update our website to provide the information you need.
School Preps makes use of affiliate relationships with merchants such as Amazon Associates for monetization. This means that when you click on the links to the various merchants, manufacturers or distributors on this site and make a purchase, this can result in a small commission to this site. Please read our Disclosures or more information.
School Preps would love to hear from you. Please leave your questions, feedback or comments below. Your feedback is really important to us. We are looking forward to serving you.